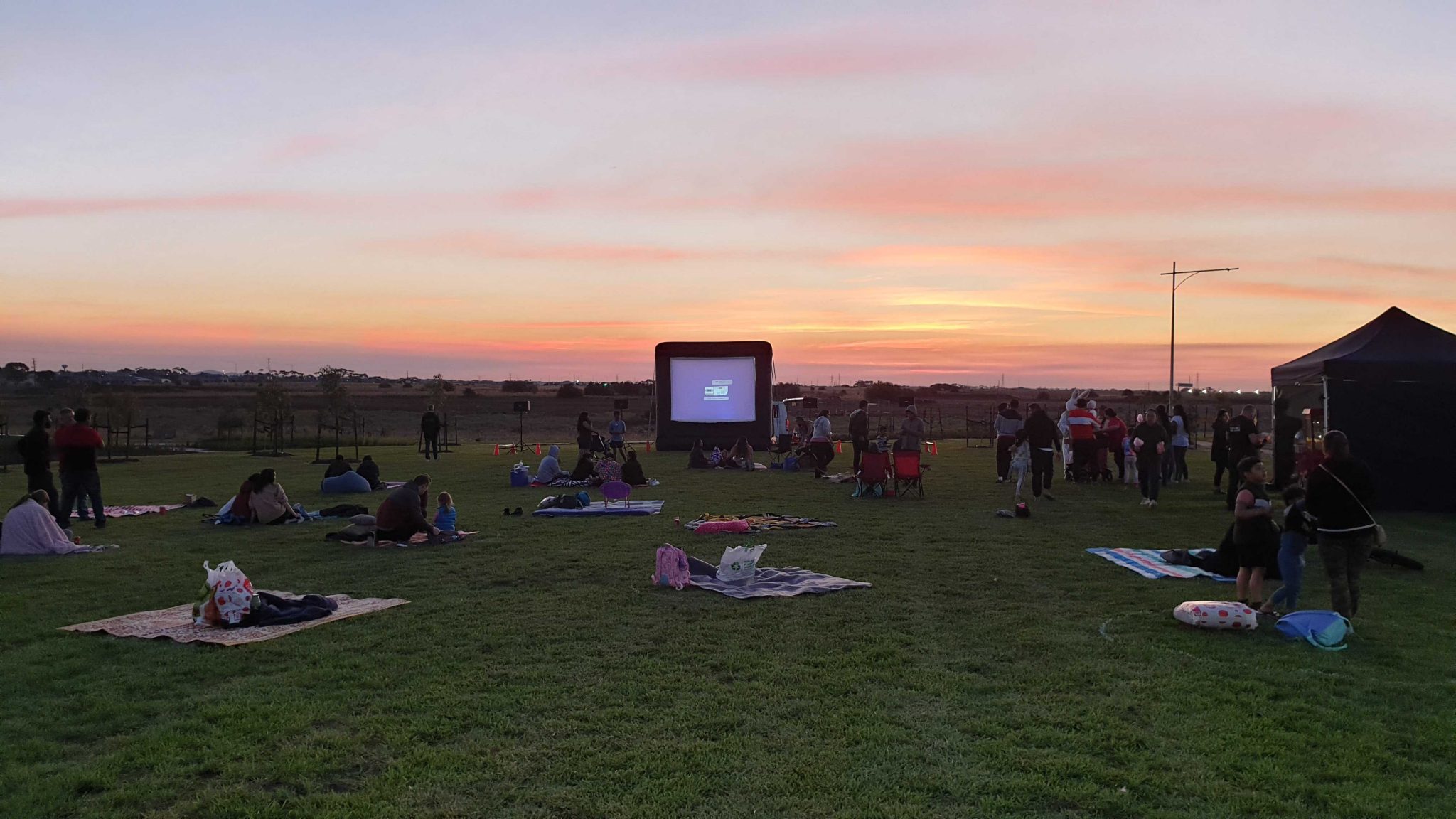 Before we say goodbye for the year, let's take a look at 2021 and what we've achieved so far. Since the beginning of the year, the Elements Team has secured a school operator to build on the site, hosted a Moonlight Cinema, and loved watching the progress of our Construction Team.
In March, Elements hosted a Moonlight Cinema event for the Truganina Community, taking place in the local community park. Screening Disney family-favourite, 'Coco', children and adults alike enjoyed a summer night underneath the stars, with complimentary drinks, popcorn, and fairy floss.
In November, Elements were excited to report that construction was progressing well, despite some of the supply constraints felt throughout the industry over the course of the year.
In July, Elements' newest Wetlands adjacent to Stage 26 commenced construction. Works are progressing to programme, with completion anticipated in the second half of 2022.
Construction to Stage 25 also commenced and we are thrilled to report that Stage 26 has officially sold out! Construction of Stage 26 is due to commence in the new year.
We have also been excited to formally welcome our Stage 23 purchasers to the community in early December following settlements. We look forward to watching our newest residents build their dream homes in 2022!
Finally, the Elements Team have completed the first phase of the Woods Road upgrade works, with the next phase to commence early in the new year.
In December, we were delighted to announce that the Victorian Government had signed a contract for the purchase of the school site at Elements.
This marks an important milestone in the site's journey, which began in 2012 with a meeting between ID_Land and the Catholic Education Office (CEO). This result follows an extensive process of meetings, consultations and negotiations by our Development Team that has spanned nearly ten years.
Now it's time to take a break and enjoy relaxing with your loved ones. We can't wait to start all over again in 2022!